Mighty Risen Plea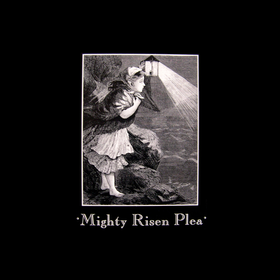 Ce projet a été conçu en mai 1990 afin de collecter des fonds pour la recherche, le traitement et l'éducation face au virus du SIDA.
LP1 :
A1. Jarboe - The Believers
A2. Bruce Hampton & Ricky Keller - The Pope and One
A3. PVC Precinct - The Last One
A4. Wisconsin Conservatory of Noise - Rhythmatic Viruskus
A5. Borbetomagus - Untitled
A6. Randy Greif - Their Way of Dreaming

B1. Crawling With Tarts - A. 7.6.90 (I) VII / B. 7.6.90 (I) IX
B2. Shaking Ray Levis & Jack Wright - Sssshikepoke
B3. Fred Frith - Mirror / Dark as a Match *
B4. Hakim Bey & Sue Ann Harkey - Kop Kulture

LP2 :
C1. Tinnitus - Do-deca-hedral
C2. Kerry Wendell Thornley - April 4th is Arthur Murray's Birthday
C3. Accidents Of Culture - Better than None
C4. Logos Duo - Instant Composition on African Fiddle from Mali
C5. Murray Reams - Guitar Elegy
C6. Crippled Hippo - Soundtrack
C7. Dick Robinson - MLK
D1. City Of Lindas - Terrible Man
D2. The Jody Grind - One Man's Trash (Is Another Man's Treasure)
D3. Nerve Clinic - Leper
D4. Neon Christ - Neon Christ
D5. Moe Tucker - Too Shy
D6. I See The Moon - The Game
D7. Mofungo - Song about AIDS
Double LP, compilation / SF 01
© 1991 - Sacred Frame Records (USA)
Copyright © 2022 Ahmad Compaoré | Musique Rebelle.